Birch Moon Wellness Co.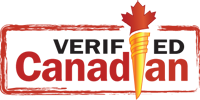 Verified on January 28th, 2020
All of the tea ingredients are wild-harvested in Siberia, one of the most biodiverse places on the planet and manufactured in a Health Canada approved facility.
At Birch Moon Wellness Co., we want to help health-conscious humans with their lifestyle by offering functional teas, packed with vitamins, minerals and antioxidants.
P: