Friuli Rentals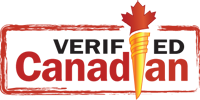 Verified on November 3rd, 2013
We are Thompson's first name in accommodations.
Let us provide you with comfort away from your home.

Friuli Suites - Extended Stay can offer you the best rates in town for short or long term accommodations.
>>>>> Friuli Rentals - Suites <<<<<
Each suite is a full sized apartment with all the usual living spaces: kitchen-dining room, bathroom, living room, and one or two bedrooms. There is a queen sized bed in each of the bedrooms and a queen sized pull-out sofa in the living room.
We can provide daily housekeeping and linens for all our suites. Each kitchen is fully equipped with dishes, pots, pans, toaster, microwave, coffee pot, cutlery, condiments and other commonly needed items.

>>>> Friuli Rentals - Apartments <<<<<
Our blocks are located in a quiet, safe neighborhood close to Thompson General Hospital and less than five minutes from anywhere in Thompson. The rent includes heat, hydro, water and one parking stall with plug in. The units have Internet access and cable TV ready for hook up, and come with a fridge and stove. Each block has an on-site caretaker and coin operated laundry.

P: +1.204.677.3516