Verkhovets Law - personal injury lawyers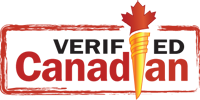 Verified on April 15th, 2022
What sets Verkhovets Law apart from other Toronto personal injury lawyers? The short answer is: our client-centered philosophy, supported by our practical, high-touch service.
The personal injury and accident lawyers at Verkhovets Law have been serving clients in Greater Toronto and across Ontario with fearless advocacy, working for those whose lives have been changed by an accident caused by someone else's negligence.

Our personal injury and accident lawyers have decades of experience dealing with insurance companies. We understand how they think and operate. We are very familiar with the tactics that insurance companies use to attempt to trivialize and minimize your injuries in the eyes of the court and jury.

First, our Toronto personal injury lawyers take the time to get to know our clients and build trust to establish a level of comfort in working together. Second, we then continue to regularly communicate with our clients and take steps to minimize the impact of the injury on various aspects of their life, and make the process of medical, emotional and financial recovery as smooth and easy as possible.
P: 905-910-1440