Andre Pontoni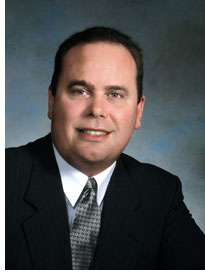 Andre Pontoni is an independent financial advisor managing a specialty practice. In September 1991, he graduated from the University of Windsor with an Honours B.Comm and subsequently joined a National Accounting Firm. He has been a member of the Canadian Institute of Chartered Accountants (CICA) since 1993 and the Canadian Institute of Chartered Business Valuators (CICBV) since 1997. He is a candidate for the Accredited Senior Appraiser designation with the American Society of Appraisers.
As a professional with over ten years of experience in a National Accounting firm, he has worn several hats. He assumed a senior role in a number of practice areas, ensuring engagements were completed in a professional, timely and efficient manner. Andre has authored a number of expert valuation reports used in shareholder disputes, matrimonial matters, estate and tax planning, and buy/sell agreements. In addition to his ten years in public accounting, he also joined a large integrated Tier 1 automotive parts supplier. Working on both sides of the spectrum has provided him with the depth of knowledge to assess and understand business risks.
As an experienced professional in accounting, finance, and business valuations, he provides advice to the business and legal communities on issues relating to company value, economic loss quantifications, investigative accounting, due diligence and corporate finance matters. His services are typically required because businesses and their legal counsel require an independent, experienced and credible professional to assess and provide advice on sensitive and confidential issues.