Daniel Kosir
Daniel Kosir was a communications intern at CanadaOne.com.
Articles by Daniel Kosir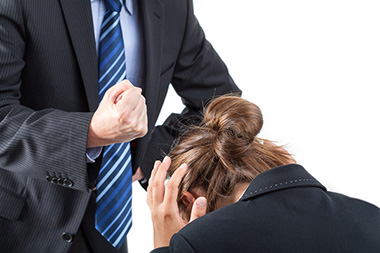 October 3rd, 2011
To avoid bad debts and other board room antics, consider this advice from senior commercial litigator Igor Ellyn.
October 3rd, 2011
With at least 1.8 million Canadians in temporary and contract employment, our in-depth primer was created to explain what you need to know if you currently work as an independent contractor or are consider becoming one.
September 1st, 2011
All small business owners have come across client bullies, whether they demand more than what they are paying for or cause problems when it's time to pay their bills. In this first article we look at behavioural management strategies that can help you handle clients who don't play nice.
September 1st, 2011
Protect your mobile devices on-the-go with these seven products that will help you deter thieves and find your phone if it is ever lost or stolen.
September 1st, 2011
Hire slow, fire fast is a long-time adage in business. Yet hiring right is easier said than done. CanadaOne caught up with HR expert Jim Beqaj to learn about his unique strategy for finding people who are the right fit for your business.
July 22nd, 2011
Alex Blom of Helix Commerce and SalesChoice talks about how to use Twitter for small business.
July 4th, 2011
Tara Hunt of Buyosphere gave out some tips on how to use blogging as a tool to interact, engage with and increase your customer base.
June 1st, 2011
When an employee says something totally inappropriate on a social media forum, can the employer safely fire that person? Workplace law expert Daniel A. Lublin outlines the issues.
June 1st, 2011
Are you aware of how technology is affecting your brand? CanadaOne recently connected with Daniel Burrus, a world-leading technology forecaster and business strategist, to gain insights into into technology transformations and emerging business trends.
May 13th, 2011
In a world of digital hyper-media, having a web presence is essential to success. Building an online strategy that is effective can be a daunting task, but help is on the way.
November 30th, -0001
This is a sample article that can be provided to partners for use as summaries online or in your newsletters.