Bob Hooey
Background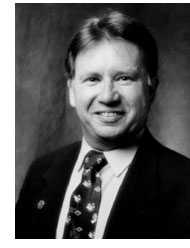 Bob "Idea Man" Hooey is a charismatic, confident leader, consultant, author, and speaker who serves a wide range of clients. Using personal stories and ideas personally mined from 29 years of rich experience in retail, sales, small business entrepreneurship, association and commercial leadership and management, he challenges his readers and audiences to engage his
Ideas At Work!
To act on what they hear, with clear, easily used techniques to increase their effectiveness, and to hone specific skills critical to succeed personally and professionally.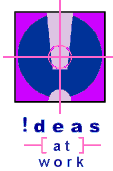 His Ideas At Work! have been successfully applied by thousands of professionals in 7 countries spanning 3 continents, so far. Bob's humorous, conversational, and sometimes-provocative style continues to inspire and challenge his readers and audiences across North America.
Bob is a frequent contributor to North American consumer, on-line, and trade publications creatively exploring leadership, employee training, creative problem solving, time management, customer service and other business enhancement related areas. He has authored six books, four Success Systems, and ten special reports to reinforce his various programs including: "Why didn't I THINK of that?" "Success Skills for Leaders, entrepreneurs and those who support them" "Secrets of EFFECTIVE Customer Service" and "I'm Already Running As Fast As I Can!"
Bob is co-founder and past president of the BC Chapter - Canadian Association of Professional Speakers (CAPS), and an honorary founding member of CAPS-Sask. In December 2000, he was elected to the CAPS National Board, and given a special Presidential Award "for his energetic contribution to the advancement of CAPS and his living example of the power of one." In 1998, Toastmasters recognized Bob "for his professionalism and outstanding achievements in public speaking." That summer, in Palm Desert, California, Bob became the 48th person in their 78-year history to be awarded this prestigious professional level honor as an Accredited Speaker.
Retired, award winning, kitchen designer Bob Hooey, CKD is one of less than 75 Canadian kitchen designers to earn this prestigious Certification by the National Kitchen and Bath Association. Bob is a teaching professional with their Speakers Bureau.
He has been honored by the United Nations Association of BC, and received the CANADA 125 award for his ongoing contributions to the community. In 1988, Bob joined 3 other men to sail a 65-foot gaff-rigged schooner from Honolulu, Hawaii to Kobe, Japan, barely surviving a 'baby' typhoon enroute.
Contact Information

Bob "Idea Man" Hooey
Ideas At Work! Ideas to Inspiration – Strategies to Success!
#10, Creativity Corner
Egremont, AB T0A 0Z0
Phone: (780) 736-0009
Fax: (780) 736-3877
Client toll free: (888) 848-8407 (North America)
Email: ideaman@canada.com
Website: www.ideaman.net