Doug Robbins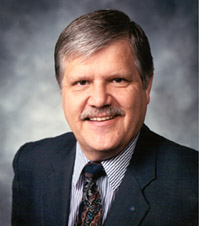 Doug Robbins is a Founding Director of the M&A Source, a powerful voice in the business intermediary realm. He is an internationally renowned Canadian Business Intermediary who holds many designations related to the mergers and acquisitions industry. He is a licensed Real Estate Broker in both Ontario and a licensed business broker in Illinois.
Doug has addressed the House of Commons Standing Committee; has appeared on CBC's Venture and is author of the book "Getting Into Business".
Doug has authored many articles and is a well-received speaker and workshop leader. His "Exit Strategy" workshops are popular among business owners and their family members.
Since 1974 Doug has been committed to promoting excellence in the mergers and acquisitions field. He has invested in 32 businesses. He has been keynote speaker at more than 35 major conferences.
Doug is looked upon by media sources as an expert in the M&A Industry and is called upon to provide quotes and information for articles being published.
Doug is an active member in the local community and has served as a member of the Board of Directors for several companies. His activities include involvement with Chambers of Commerce, Rotary Clubs, Local Colleges and Business Improvement Associations.