Dr. Michael Rock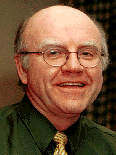 Dr. Michael E. Rock is one of a few specialists in the world currently licensed to certify professionals in the understanding of, the statistical research background in, and the interpretation and use of the BarOn EQ-
i© Dr. Rock has designed and teaches "EQ and the New Workplace" at Seneca College, Toronto.


(Emotional Quotient-
Inventory©
). The EQ-
i©
is the world's first scientific assessment tool that measures emotional intelligence. He has authored two online EQ Leadership programs based on the scientific EQ-
i©
and is the author of
EQ Goes to Work
.
Dr. Rock is also a professional adult educator, public speaker, researcher, author and professor; educated in Canada and the United States; holder of 6 degrees (Doctorate in Adult Education, Indiana University); several years post-doctoral training in depth psychology, Toronto and the C.G. Jung Institute, Zurich, Switzerland; author of nearly 150 articles, books, cassettes, CD-ROMs on human capital profiling topics; designer of Internet corporate as well as teaching web sites; co-award winner of the "Certificate of Merit" (judged on the basis of innovation, effectiveness and business attitude) from Business Facilities magazine in its fourth annual economic development award for "The 7 Pillars of Visionary Leadership City of Vaughan CD-ROM"; nominee for the prestigious 3M Teaching Excellence Award; editorial member of the International Journal of Human Resource Management (IJHRM); Seneca College Teaching Excellence Award presented at NISOD (National Institute for Staff and Organization Development), University of Texas at Austin; Canada Council Doctoral Fellow (Indiana University); Eli Lily Doctorate Fellowship Award (Indiana University); licensed with the Interpersonal Communications Program, University of Minnesota; worked with such clients as World Bank, American Chiropractic Association, Bendix Corp., IBM Canada, NCR Canada, Globe Realty (Royal Bank of Canada), TTC; and is currently on the steering committee, Centre for Spirituality at Work, sponsored by Royal Bank of Canada and Price Waterhouse. Currently, he is also an adjunct professor with the new MBA Hospitality and Tourism Program in the School of Hotel and Food Administration, College of Social and Applied Human Sciences and the new M.A. in Leadership Program, Faculty of Management, University of Guelph, Guelph, Ontario.
I first encountered both the CanadaOne site and the young couple who started it. They live in Stouffville, Ontario, a small village my own village of Unionville, Ontario - just 26 miles NE of Toronto - in the town of Markham, Ontario.
I hope you enjoy the articles. The EQ articles were eventually edited, enhanced and turned into a small book: Michael Rock, Ed.D. EQ Goes to Work. Third Edition. Toronto: Self-Development Dimensions Inc., 2003, 153 pages. ISBN 0-9689605-3-7 -- $25
The book is sold to corporate clients and is not in bookstores.
Breakthrough Development Group, Inc.
3266 Yonge Street, Suite 1401
Toronto, Ontario, Canada M4N 3P6
Tel: 905.477.5177
E-mail: info@bdgonline.net
Michael Rock, Learner Coach, 1997-1999
(1) EMOTIONAL INTELLIGENCE SERIES:
(2) LEADERSHIP SERIES:
The 7 Pillars of Visionary Leadership: Introduction: https://www.canadaone.com/magazine/leadership1.html

(3) THE CORPORATE LEARNING JOURNEY SERIES: