Eric Gilboord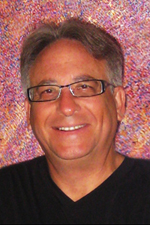 Eric is a specialist in making marketing easy for business owner/operators and any staff with sales or marketing responsibility. He demystifies marketing so they can use it to generate sales today and grow their businesses faster.
He is a popular speaker, columnist and author of many articles and books on moving a business up to the next level.
Audiences find Eric fun to listen to as he explains marketing so anyone can understand. His marketing tips and stories are easily understood and quickly integrated into their businesses, delivering results immediately.
He worked as a marketing executive for 15 years in Canadian and International advertising agencies as well as specialty shops, with experience in all aspects of marketing.
During this phase in his career he grew a direct marketing agency from 4 people and $200,000 in annual sales to 27 staff and $2,000,000 in annual sales. All in an 18 month period.
For the past 16 years he has worked as a marketing coach and supplier, providing strategy, creative development and full marketing program implementation to over 300 small & medium-sized businesses. His work history and business philosophy includes utilizing a blend of traditional and new media for clients of all sizes.
Eric has worked with a diverse group of organizations. Click here to see. He is available internationally.
Eric is the author of "Just Tell Me What to Do - Easy Marketing Tips" - a best selling book on marketing your business and a co-author of "Marketing Masters" - a collection of insights from leading marketing experts.