Julie King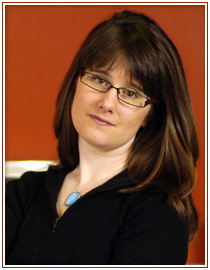 Julie King is the co-founder and president of Biz-Zone Internet Group Inc., a technology company that specializes in online publishing and website development for member-driven associations. She is also the co-founder and managing editor of CanadaOne.com
®
.
As the publisher of CanadaOne Julie is responsible for content and technical development as well as marketing and strategic partnerships.
Julie King has always had a strong interest in technology and its impact on society. Her understanding of technical issues enables her to bridge the gap between technical and non-technical development teams. Within Biz-Zone Julie is actively involved in the development of webmanager cms, a web-based software product that makes it easy for any company or association to maintain its own website with no knowledge of HTML.
While many content management tools exist, King points to several features like the on-site hyperlink library in webmanager cms as key differentiators. Biz-Zone is completing a prototype Association Management Software program that will enable associations to run their organizations through a web interface, with links between the company's online and off-line databases.
Julie enjoys speaking to different audiences about the Internet and business. She was a keynote speaker at the First World Congress on E-Commerce, held at McMaster University. Julie and her partner Kevin Jackson won the 1997/98 National Business Plan Competition for young entrepreneurs.