Mark Wardell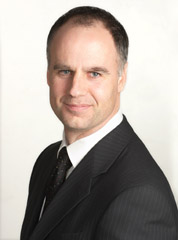 Mark Wardell is president and founder of Wardell Professional Development. With clients located around the world, his company has developed a reputation for helping entrepreneurs successfully plan, execute, and manage the growth of their organizations.
An author of 7 business books and columnist for several business publications, including the Globe and Mail and Business in Vancouver, Mark's life-long fascination with business strategy has caused him to spend literally tens of thousands of hours researching and writing in the areas of personal and business development. Prior to founding Wardell Professional Development in 1999, Mark's career had already included time as a professional musician, an entrepreneur, a national level gymnastics coach and a management consultant for a major California-based consulting firm.
Mark Wardell is propelled by a desire to see businesses succeed. "That success," he says, "lies in the mindset of the business owner."
Working one on one with business owners, he has revolutionized the businesses that have partnered with Wardell Professional Development. His goal is to continuously provide entrepreneurs with premier business consulting and coaching services.