Sharon Monahan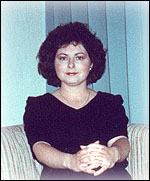 Sharon Monahan is president of The Business Guide Inc. "The Guide" is a consulting firm specializing in assisting private sector proponents to obtain government financial assistance.
Her company has developed "The Business Guide to Government Programs", a comprehensive website and CD-ROM containing information on (all levels of Canadian government) financial assistance programs.
She is a resident of St. Johns Nfld. where she earned her business degree from Memorial University. She was employed as a development officer with the Government of Canada from 1983 to 1997, and shortly after established "The Guide".