Reg Pirie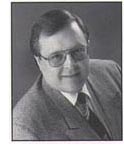 Author and Company Info
Ink Ink Publishing & Presentations (A Division of Pirie Management Consultants Inc.) is dedicated to providing practical marketing / networking solutions and information to individuals and small businesses.
The lead partner, Reg Pirie, was born in Western Canada and has worked throughout the country. He has had over twenty years experience in the banking industry and spent six years as a partner in a re-employment consulting firm dealing with Fortune 500 clients.
Over the course of the past thirty years Reg has concentrated his time and boundless energy on implementing effective management strategies, organizational design and re-engineering, human resources and above all else, marketing!
He has authored From Fired.... ....To Hired ($16.95) and co-authored From Learning to Earning - A Student's Guide to Finding the Right Job ($19.95), published by Doubleday Canada Limited. From Starting to Marketing... YOUR OWN CONSULTING BUSINESS ($16.95) was released on the 15th of September, 1997 and is available at Chapters, Indigo and other leading book stores.
Reg is currently writing, guest speaking and providing consultative support to various marketing ventures. Popular lectures and presentations focus on topics such as: Career Change, Job Search Strategies and Starting Your Own Business. His "Strive to Succeed" keynote is a motivational yet pragmatic look at the key factors influencing success in: careers, business life and entrepreneurial ventures.
Ink Ink Publishing & Presentations also works with new businesses and established companies to assist owners / operators in:
Assessing current marketing strategies
Evaluating corporate image / focus
Identifying "hot" prospect areas
Developing "workable" action plans for:

Expanding existing relationships
Cultivating high potential clients
Defining on-going interventions

Writing and using a "living" marketing plan