Coming Home: Home-Based Franchise Opportunities for the Entrepreneurial Mind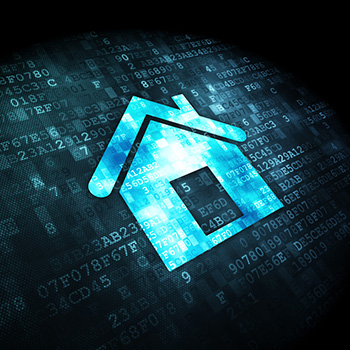 Successful small business expansions and new formations lead the way in creating new markets, innovation and jobs that fuel economic growth and prosperity.
Many "service oriented" franchisors are now offering two of today's most sought after business trends - home based businesses and franchise driven concepts - in one powerful package.
With today's rising demand for "service oriented" businesses along with technological advances, the opportunities seem to be endless.
Franchisors with an ear to the ground know that entrepreneurs would rather spend more time with their families than leave home every day to spend eight hours at their work place. As more franchisees explore these options, they are realizing the benefits of home-based franchises.
Go far beyond the personal - the concept also makes sense for the bottom line. A decrease in overhead and an increase in convenience and flexibility are just two of the benefits of home-based franchises.
Most franchise service type models offer "brand identity and recognition" backed by protected territories, marketing and advertizing programs and extensive support with franchisor infrastructure. This allows franchisees to build a financially secure future while having the satisfaction of ownership.
The combination of training manuals, video presentations, interactive on-line training, on the job experiences and the latest field instructional techniques enable a new franchise owner to gain a very practical, well founded understanding of all facets of the franchise opportunity.
Fortunately, economic conditions seem to be co-operating and there has been no better time to start a home-based business.
Many people find working at home is the "ideal working arrangement" and decide to formally set up business in their homes.
Entrepreneurship is a human creative act that builds something of value. It is the pursuit of opportunity regardless of the minimal calculated risk factor that one chooses to overcome. It requires a vision and the passion and commitment in the pursuit of success.
Self-employed people report the highest level of personal challenge, pride, and reward. They love their work. It's meaningful and invigorating. Most of the four million millionaires in North America made their wealth through entrepreneurship.
The explosion of entrepreneurship is transforming economies around the world.
The variety of "home-based" franchise opportunities is numerous:
Home care for the elderly
Computer support
Home inspection
Home Improvement
Carpet and upholstery cleaning
Home delivered pet food
Real-estate private sale
Commercial cleaning
Home cleaning services
Landscape maintenance
Snow-removal
Customized corporate gifts
Restaurant publications
Business coaching
Interior decorating service
Direct mail advertizing
Designer gifts and confections
Outdoor advertising
The growth of self-employment over the last two decades can be linked to the continuing expansion of the service sector, a sector in which self-employment opportunities are greater. If one observes, they will note a quantitative change in the make-up of the self-employed. There are now greater numbers of higher-skilled managers and professionals among the self-employed.
Most "corporate refugees" are well educated, hardworking and high achievers and have become vulnerable to being displaced. They now find themselves in transition. The paternalistic model of long-term employment is dead and buried and they now must face the new world of the prematurely and involuntarily retired. It now takes the average laid off executive more than one year to find a new position. If they do, their compensation is often significantly reduced.
The proliferation of inexpensive labor, both professional and physical, from the Far East are contributing to the demise of safe, secure white-collar jobs.
The global economic recession has now become a reality and has changed the way we live and the way we must plan for the future. It is most important that one thinks differently and acts diligently and not allow one's self worth and confidence to take a nosedive.
In a society of rapid change and no job security, resourceful individuals will thrive working for a company called ME Inc. They can brace themselves for a future that may include running their own "home-based business". These types of business ventures are having a broad impact on the world around them with their knowledge, insight and expertise by transforming long neglected areas of the economy.
The outlook for "Home-Based" franchise businesses will revolutionize the franchise industry over the next few years.