To Franchise or Not to Franchise... How does Your Business Answer this Question?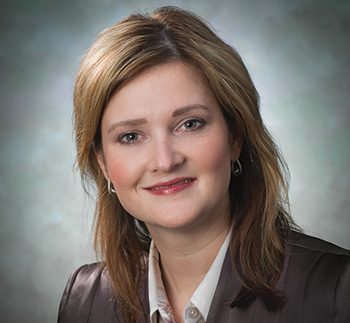 What does it take to build a successful franchise system from your business?
Few people are as qualified to answer this question as Shelly Sun. As the CEO and Co-Founder of BrightStar Care®, a US-based premium homecare and healthcare staffing company, Shelly grew BrightStar Care® from a single corporate location with $1 million in sales to over 200 locations across the US generating $100 million in sales.
Her expertise has been acknowledged with many accolades, including the International Franchise Association's (IFA) Entrepreneur of the Year in 2009. Shelly has now captured what she has learned about franchising in her new book, Grow Smart, Risk Less: The Low-Cost Path to Multiplying your Business through Franchising.
CanadaOne recently spoke with Shelly to learn more about her insights into franchising a business.
Julie :
From your experience, what is the most important difference between a franchise and non-franchise businesses?

Shelly :

Control is the biggest difference. When considering that all of us - both franchisors and non-franchised businesses - have to lead through others to grow your business. But when you are a franchisor, you need to be very good at influencing and motivating your franchisees to do the right thing so that there is consistency from one office to another, even with them functioning as independently owned and operated units.

In a non-franchise environment you have the ability to fire someone on the spot, and get a replacement in who will carry the message appropriately. But when you have franchise units, it is up to you to inspire your franchisees to do the right thing.

Brand protection is critical in this regard, too. We have compensating measurements in place to ensure that our franchisees follow the guidelines and don't deviate from our brand standards and pillars/values.

Julie :
What characteristics of a business make it ideal for franchising?

Shelly :

The biggest factor is having a business model that can be replicated. Someone with a successful business should be able to extend to a 2nd or 3rd operating unit so that the model is validated and able to be repeated. That is the whole basis for franchising.

One should also assess the customer demand for their product or service, and that the demand extends beyond their geographic location. Secondary demographic considerations are any potential edits to the model's offering - ensuring that the product or service can be as consistent as possible regardless of location.

Julie :
Franchising seems like an obvious path for a retail or service business that is seeing success. What are the most common things that prevent the owner of a stand-alone business from franchising?

Shelly :

It's difficult to think of something that cannot be franchised, but one factor that could prevent someone from pursuing this mechanism of growth is the lack of multi-unit management experience required for operational execution, or perhaps even a lack of capital that would enable growth and scaling during a reasonable period of time.

Julie :
Is it difficult for a new franchise - for example a coffee shop - to compete against well established brands?

Shelly :

Competition is good as that validates consumer demand, but there should always be a unique brand proposition. Even the coffee chains have their own unique stamps making each different from the next. Sometimes it is price and other times it is how they address customer delivery. Some have point of service differentiation, and others simply rely on their local differentiation & community loyalty.

Creating that loyalty can be done many ways - from product to service to community involvement. But standing apart from the others allowing you to sing your unique brand song, is always important regardless of whether or not you're franchising.

Julie :
From your experience, what are the most common misunderstandings about franchises?

Shelly :

When people think of franchising, most people think about McDonalds, and not about home care or pet sitting or children's' learning centers or the thousands of other institutions we frequent every day. So getting people to think of franchising (versus company expansion) is sometimes challenging.

Julie :

Several provinces in Canada have franchise legislation in place. Is this something your book takes into account or is that something a prospective franchisor would need to investigate separately?

Shelly :

Anything legal in the book is accompanied by the recommendation that franchisors have very strong counsel to help them with state specific or province specific regulations.

Julie :

Other than legal considerations, are you aware of any differences in franchising from Canada to the US?

Shelly :

We don't claim we're an expert by any means. We just expanded into Canadian markets, but it's nothing we can speak to from a place of authority.