Exprimez votre opinion : envoyez un message aux députés du Canada !
Go to the English version of Strike Frustration:Have Your Say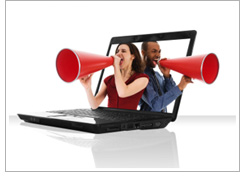 Bon nombre de petites entreprises au Canada sont contrariées par la grève de Postes Canada. Le NPD empêche actuellement l'approbation de la loi de retour au travail, processus qui pourrait durer un certain temps.
Pour aider les petites entreprises à communiquer leurs préoccupations à leurs députés, nous avons créé ce service de courriel.
Choisissez à quel député vous désirez envoyer un message au moyen du menu déroulant et entrez votre information pour que votre message soit envoyé au groupe de votre choix.
Votre Message (all fields required)