Protecting Your Business with Legal Expenses Insurance (LEI)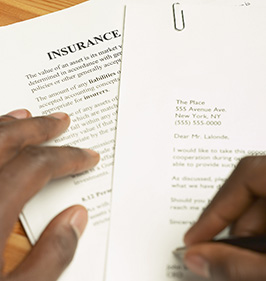 An expensive lawsuit is something that many companies fear and rightly so.
Whether warranted or not, if your business either needs to sue or is being sued, the legal costs can be exorbitant. The average hourly rate of a lawyer is $360 and a two day civil trial can cost upwards of $26,000.
Now a new insurance option offered by DAS Legal Protection Insurance Company Limited (DAS Canada) is available to protect small and mid-sized firms (SMEs) that do not have in-house legal council, with a standard policy starting at just $150 per year.
What legal costs are included in legal expenses insurance (LEI)?
Legal costs that are covered with a DASbusiness policy include:
Employment disputes;
Legal defense;
Statutory license protection;
Property protection;
Bodily injury;
Tax protection;
Court attendance expenses;
Contract disputes (optional); and
Debt recovery coverage (optional).
"The types of disputes that are covered include human resources disputes with your employees, suppliers, neighbours and offences you may be charged with in the operation of your business such as by-law infractions and criminal charges," explains Barbara Haynes, CEO of DAS Canada. "We also have a policy that covers certain traffic charges."
The insurance policy also includes access to a legal telephone helpline any business-related legal matter (including tax advice) from 8am until midnight, seven days a week, with after-hours emergency contacts also available.
Coverage options for individuals
While the coverage is purchased by the business, there are situations where individuals are covered under a policy.
"Employment disputes, contract disputes, statutory licence, property protection and tax covers are for the business only," says Hayes. "Legal defence and bodily injury cover the individuals as well."
Hayes also notes that individuals and families can purchase a policy geared to individual consumers, which includes employment disputes from their standpoint.
How DASbusiness insurance is unique
LEI policies differ from traditional Errors and Omissions (E&O).
"The basis of E&O coverage is negligence in providing professional services to third parties," says Hayes. "DASbusiness provides coverage for disputes related to the operation of your business rather than the service you provide."
Also, rather than strictly providing coverage to defend against a lawsuit, an LEI policy allows a business to initiate legal action, for example over contract disputes or to protect the business' property.
"If your neighbour is interfering with your use and enjoyment of your property, has damaged your property or is trespassing over your property, the property protection cover covers your claim against that person," says Haynes.
Covering legal expenses, not claims or damages
Hayes explains that a legal expenses insurance (LEI) policy only covers legal expenses and does not pay the claim or damages.
DASbusiness insurance policy coverage will pay for:
legal costs and necessary disbursements;
adverse cost awards; and
an insured person's unrecovered salary if they are required to attend a covered proceeding.
Solicitor services (such as drafting of documents, transactional work such as real estate, matrimonial matters) and disputes that do not fall within an insured event are currently not covered. However, policy holders may still access the telephone legal advice for a wide range of issues, whether included for full legal cost coverage or not.
Control over decisions
Control can be a concern when involving third party support.
With the DASbusiness policy businesses retain the ability to make decisions on a matter.
However, the policy does provide that is a reasonable settlement offer is presented and the lawyer believes that it is reasonable, DAS Canada can refuse to pay further legal costs if the business decides not to accept it.
The cost of a policy
The cost of a policy will vary depending on the size of the business and its industry.
Business policies currently start at $150 per year for a standard business policy, with the option to buy contract cover and debt recovery. Hayes notes that a typical policy is generally under $1000 per year.
When asked if making claims is likely to increase premiums when it is time to renews, Hayes explains that they expect claims, and that their concern is more likely to be around the number of claims and the issues they present.
"We're unlikely to increase someone's premiums as the result of one large claim," adds Hayes.
DAS Canada also offers a policy for commercial vehicle operators that covers traffic violations, contract disputes, and commercial safety violations.