MyPakage: Redefining More Than Just Mens Underwear (Start-Ups Uncovered)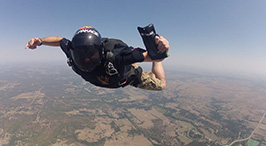 Starting your own business is an appealing idea to many people, however, a lot of new businesses fail. The world of start-ups is often viewed as exciting and rewarding; yet, a very risky venture.
CanadaOne is taking our readers behind the scenes of Canadian start-ups in different industries.
Where are they now? Where will they go? How do they plan to grow? Will they make it or not? Are just a few of the questions we plan to answer.
This month, CanadaOne writer Alexandra DeLory had the pleasure of getting some answers from Anurag Gupta, CEO and Partner at MyPakage Underwear.
With a little help from original founders and owners Dustin Bigney and Desmond Price, Anurag sheds some light on this new, cool & successful, Canadian Startup./p>
---

What is MyPakage in 140 characters or less?
A game changer creating the best product in its class, redefining how business is done, having an exceptionally good time and making a big difference.

---

What drew you to the manufacturing industry?
It is not so much about being attracted to manufacturing, as it is, wanting to produce a GREAT product from scratch.

---

Why men's underwear?
A couple of reasons: It is a category that definitely has some very unique attributes. It's what I would consider a staple product. Meaning people always need to buy underwear.

Secondly and more importantly, Men's underwear is a huge Industry that never really has had a lot of energy focused on improving the product.

The women's market has had constant improvements in comfort, support ,fit. Men have been stuck wearing pretty much the same product they were wearing 30 years ago.

---

Where is your product manufactured?
Guatemala

---

Can you tell us about any challenges/successes that have come out of having your product manufactured in Guatemala?
Not as yet – we just moved here from the east and we are still working out our relationship with the new factory.

---

Quality control when manufacturing a product is always an issue, can you tell us how you overcame this challenge?
Quality control is definitely the hardest thing to manage when you aren't there yourself everyday check over things. We have actually a fairly difficult garment to replicate.

---

Quality control when manufacturing a product is always an issue, can you tell us how you overcame this challenge?
Quality control is definitely the hardest thing to manage when you aren't there yourself everyday check over things. We have actually a fairly difficult garment to replicate.

I believe the answer lies in clear communication and an unwavering commitment not to accept anything that is less then exactly what you desired it to be.

That being said we believe that you can't expect what you don't inspect.

---

Are there any overriding concepts, ideologies or themes that MyPakage is building itself on?

First and foremost - Be of service. Have everything we do be beneficial to others - our retailers, our customers, suppliers and the community.

Innovate.

We know that we have created the best underwear ever. However that can't allow us to stop constantly innovating as we move forward.

I would expect our garments to evolve into something that we can't even imagine right now.

Our core comment is to our retailors.

We want every consumer that ever deals with our brand to have an amazing experience. So inside that ideology we have set out to make MyPakage the most successful product per square foot that our retailers carry.

Celebrate life – bring enjoyment and aliveness wherever we go.

---

I've been told that you're not only setting out to make great underwear but also to make 40 millionaires in "x" number of years. Who are some of the individuals backing and supporting MyPakage and when can they expect to cash in?

Our commitment is to deliver our mission with everything we do

HALL PASS – that is to say, permission to get out of class, get out of your routine; permission to play.

So instead of just having one rich person invest, we decided to have a number of small ones, who we could give a hall pass to for the rest of their lives when they cash in.

They are mostly Canadians, just regular people who love the idea and the brand. Every one of them is amazing, really behind us and they have great hearts.

We have asked all of them to send us a vision board or description of what they will do with the money and 100% of them have charitable things they are going to do.

We have a retired woman in her 60's, a vice president of an investment firm, a family where the two sons are now working for us, a fellow who runs a small computer shop and many more.

---

What sets MyPakage apart from other men's underwear lines? Are you the next Calvin Klein?

Besides our patented Keyhole Technology the biggest thing that sets us apart from everyone else out there is our approach to the market.

I grew up wearing Calvins. I wouldn't consider us the next Calvin Klein. Calvin Klein is a huge brand and underwear is a small part of their over all product offering. We are dedicated to being the worlds best Men's next to skin brand.

---

Can you tell us about your patented Keyhole Comfort Technology?

This is a very particular design, hence the patent and difficulty in proper manufacturing.

Fundamentally it is about creating a pouch portion of the underwear so that the underwear are actually designed and shaped to perfectly fit, support and keep in place all of a man's parts just the way they naturally sit.

It gives support in the right place and room in the right place. It allows you to keep everything in place while not putting any pressure that could cause discomfort.

---

What do you foresee as MyPakage's biggest challenge over the next year?
TIME.

---

What's next? Is your Key-Hole Comfort Technology the be all and end all of the MyPakage brand? Or will there be more cool stuff from MyPakage to look forward to?

Don't worry. There is a lot of game changing products coming down the pipe.

We have 5 new product groups launching this year, all still in the men's next to skin category.

Like I said, we will never stop innovating product. We have enough concepts on the drawing board to change the way people think of underwear forever.

---

Where do you see the MyPakage brand in 5 years?

Don't worry. There is a lot of game changing products coming down the pipe.

We intend to be known as the world's best company. This may seem bold or simply nonsensical but we actually mean it.

There is no such award right now. I have studied the best brands, best employers, best growth, most impactful, etc etc.

We are carefully designing the company to excel in every category. Our goal is to change the face of business on this planet.

---

---

Where can go to get my hands on some MyPakage products?

We have retailers all over Canada.

If your favorite store doesn't currently carry MyPakage there is a store locator on our website www.MyPakage.com or you can simply order right off our site.

---

Thank-you for speaking with us