Entrepreneurial challenge offers the chance to win a $500K investment
Are you a young entrepreneur in Canada who is driven to out-think, out-plan, and out-perform the competition in the world of online business?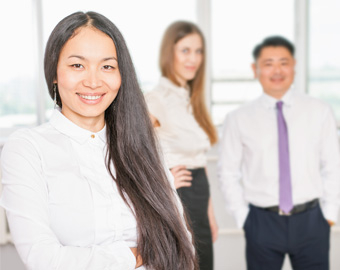 If so you may be interested in an unusual competition that could not only land you a $500,000 investment from Momentum Ventures, but also a job. Applying is as simple as answering four questions about your achievements and vision for the world, then adding your personal information.
What are you competing for?
The Momentum Venture's website state that the winner, if one is selected, will receive three things:
A minimum investment of $500,000 to launch your business.
The opportunity to work with and be mentored by the Momentum Ventures team.
All necessary logistical and administrative support.
Where things get interesting is in the terms and conditions.
While vague, they state: "Participation in this challenge may result in a job interview, but is by no means guaranteed. Momentum Ventures reserves the right, in its sole discretion, to not select an applicant to hire, should none of the applicants meet our requirements."
Who can apply?
Applicants must be over the age of 21 who are eligible to work in Canada. While the competition is being promoted to young entrepreneurs, an age cap is not specified.
You must also be willing to work out of Momentum Ventures' Montreal office.
So who is Momentum Ventures?
With the tagline and self-proclaimed values of "We are Warriors. We are Strategic. We get S*** Done", Momentum Ventures say that they excel at identifying winning online business models (e.g. online travel bookings) that once identified, enable them to build successful companies.
"Hopefully, with the selection and investment we make we can start another winning business at Momentum Ventures," says Matt Keezer, the firm's CEO.
Interested? Here is how you can apply
The competition was announced on November 10, 2015 and applications can be submitted online until December 31st, 2015.
If you enjoyed this article, be sure to visit CanadaOne's article knowledge base for more informative articles.