Where are Canada's Most Entrepreneurial Communities?
Three communities have tied for the first place spot in the 9th Entrepreneurial Communities survey from the Canadian Federation of Independent Businesses (CFIB), with Collingwood in Ontario, Rivière-du-Loup in Quebec and Kelowna in BC sharing the top spot this year.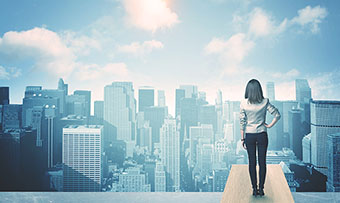 The survey evaluated communities with populations of roughly 20,000 and used criteria that included the number of businesses present, their growth, life satisfaction, hiring, taxes and the local government's support of businesses.
Each community was given a score out of 100 in three main categories: entrepreneurial presence, perspective and policy.
Some of the things considered were not only the number of businesses present, but also factors that supported their growth.
It is interesting, but not surprising, that communities surrounding the major cities of Toronto, Vancouver, Calgary and Montreal have all ranked well in this year's report.
"That suburban areas tend to score much higher than major urban core cities is no surprise—the outer rings of major centres are usually better incubators of new businesses because of more-accommodative public policy, lower relative costs and still-reasonably good access to large markets," the survey authors write.
One thing that stood out for me in this report is that some of what arguably could be the most entrepreneurial communities in Canada may in fact not have a chance to rank due to being lumped into a "periphery" cluster around the major urban centres of Toronto, Calgary, Vancouver, Montreal, Edmonton and Quebec.
While an aggregate report makes sense, it would have been interesting to see how the individual communities in each "periphery cluster" ranked as well.
After all, the Toronto periphery cluster alone, excluding the City of Toronto itself, represents cities and towns ranging from Ajax / Pickering in the east to Georgina / Lake Simcoe in the north of Toronto, then Orangeville in the northwest and down to Oakville / Lake Ontario in the southwest. The total population of this catchment area is 4,008,800 people according to Statistics Canada data cited on the Greater Toronto Marketing Alliance website.
Similar broad-level groupings were applied to other city periphery clusters as well.
These groupings were the result of the data available from Statistics Canada, explained Ted Mallett, CFIB chief-economist, who noted that the purpose of CFIB's outlook was not to match the boundaries, but to map out the economic regions which have more impact than an individual community.
"We have to use the census metropolitan area," Mallett explained, "because we have to rely on Statistics Canada and they do not disseminate information in as small a detail as the Stouffville, Richmond Hill's, etcetera. We are able to remove the city of Toronto, based on community profiles."
You can read the full report at http://www.cfib-fcei.ca/cfib-documents/rr3413.pdf.
If you enjoyed this article, be sure to visit CanadaOne's article knowledge base for more informative articles.