WSIB to Change Indexing Calculations Effective Jan 1, 2018
By CO Staff @canadaone | December 12, 2017
On January 18, 2018 the Workplace Safety & Insurance Board (WSIB) will change the way it adjusts benefits paid to injured workers and survivors.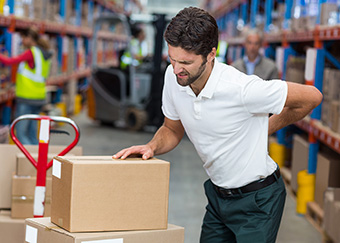 WSIB will move to using a single indexing factor, the Consumer Price Index, when adjusting benefit payments for inflation.
Here is a brief overview of what will change when the new method is introduced.
Previously, some benefit recipients, such as those who received partial loss of earnings benefits from WSIB, would have inflation adjustments that were lower (e.g. 1.0 per cent) than what those who received full loss of earnings benefits would receive (e.g. 1.4 per cent.)
On January 1, 2018 all benefit types will use the same adjustment factor using the Consumer Price Index.
Also, indexing is currently applied to gross pre-injury earnings. As of January 1, 2018 the indexing factor will be applied to the benefit amount payable.
There are also two changes that affect those injured before 1990.
Limits on indexing based on the federal Old Age Security maximum for those who receive the permanent disability supplement will no longer apply.
Those who receive the permanent disability supplement additional amounts will no longer see their additional amount reduced, if applicable, by their eligibility for federal Old Age Security.
More information on these changes is available on the WSIB website.
If you enjoyed this article, be sure to visit CanadaOne's article knowledge base for more informative articles.