New $500K Grant Program for Canadian Black Entrepreneurs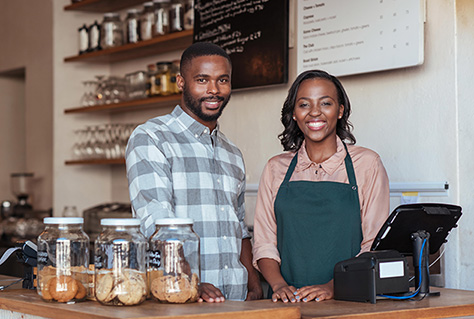 Black-owned businesses across Canada that have been impacted by COVID-19 have a new funding avenue as the Canadian Black Chamber of Commerce (CBCC) announces a new $500,000 grant program.
The grants will be available on a first-come, first-serve basis to black-owned businesses across Canada and will range from $2000-$5000 per business. Membership in CBCC is not required to apply for funding.
Andria Barrett, President, Canadian Black Chamber of Commerce explains that the program was created to assist black-owned businesses that were affected by covid-19, but have not been eligible for the federal funding. Grants can be used to help businesses transition online and will help entrepreneurs learn to employ digital marketing strategies to help them move forward during these difficult times.
"This grant will help put funds in entrepreneurs' hands today," Barrett explained. "Unfortunately, for a wide variety of reasons some of the business owners in our community were unable to qualify for the federal funding announced a few months ago. This grant puts money in the hands of business owners in need now, to help with operating costs and to help those who haven't been able to transition online."
The funds for this program have been provided by Facebook Canada.
"We are thrilled to partner with Facebook Canada to support Black Canadian Entrepreneurs and their social media presence during this unprecedented time," said Barrett. "With these grants, we can strengthen Black Entrepreneur's online reach and capacity. Having this announcement in the midst of a Black Business Week which coincides with a difficult time for Black communities, underscores our intentions toward positive economic solutions for Black Canadians, and to the overall Canadian economy."
The first step for to begin an application is to register online at www.BlackChamber.ca/grant. Applications, are expected to open within the next two weeks and the grants will be distributed within the next 45 days.
If you enjoyed this article, be sure to visit CanadaOne's article knowledge base for more informative articles.