Demanding More: the New Gold Rush for Entrepreneurs
They are passionate innovators who want to influence the world through the businesses they have created. They build powerful, trusting relationships enabling them to leverage their intellectual and emotional resources for their employees and the community of clients they serve. They are the next wave of entrepreneurs who are reconfiguring success on their own terms, by demanding more of themselves.
Characteristically, the success these entrepreneurs seek must meet self-imposed criteria. Harry Chemko, CEO of Elastic Path, based in British Columbia, talks about his holistic approach that aligns personal and business wellness.
"Earlier on in our business, we were a services company without a defined focus. We were very good at solving our clients' diverse IT needs, but this made it difficult for us to innovate in any one area. About three years ago, we saw a niche in the market for companies requiring enterprise ecommerce software that was easier to customize, could support the needs of the enterprise market, and could integrate with existing systems more efficiently. We made a decision to change the focus of the company to provide this functionality. This created a very specific focus for the company that everyone could believe in and pursue. The result was a happier workforce, happier customers, and a more profitable business."
Elastic Path is a revolutionary "developer friendly" Java ecommerce platform for building sophisticated online stores. National "2005 Best Business" award recipient from Canadian Youth Business.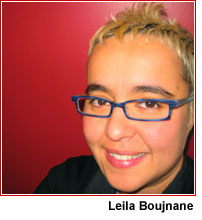 But is there a wrong or right way of defining these criteria? And who's to say they will work? Leila Boujnane, CEO of Idée Inc. shares her perspective.
"Success in my early career was not about money nor a title, says Leila Boujnane. The early years of my career were about balancing my passion(s) with the projects I could get involved in. I need to love what I am doing and when that happens, hopefully the money follows. Don't get me wrong: money is a great thing. You can almost never have too much of it, but it isn't a driver.
"I came to the software industry completely by accident 15 years ago while working for Algorithmics in Toronto, which was my first position in Canada after immigrating here from France. At the time I was already questioning what I wanted to do with my career. When I was a medical student at the University of Bordeaux in France, I was quite interested in becoming a doctor for perhaps all the right reasons: helping people and changing the world. However, I did not really fall in love with the medical profession, but ended up loving only very narrow subject matters such as embryology and cell division.
"Algorithmics was the right fit for me in my early career days. I loved the stress, the team, the day-to-day fire fighting, the extremely busy schedules, the madness of software deliveries and, most importantly, that no two days could be alike! I fell in love with technology, projects and people."
Idée Inc. develops visual search software. Idée's flagship product, Espionâ"¢, is a powerful and innovative visual search solution. This award-winning technology is the result of over a decade of research and development in visual search and indexing technologies.
Once their success is validated, they acknowledge it, savour it briefly, already readying themselves for the hard work of getting to the next step, and the next.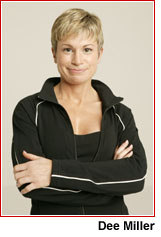 One year ago, Dee Miller, a Toronto-based Certified Personal Trainer and cancer survivor, founded Renewed Strength, a non-for-profit organization dedicated to providing strength and mobility training to men and women recovering from cancer surgery and radical cancer treatments through specially developed free fitness classes. In October, the Cancer Society added Renewed Strength to their database. Can-Fit-Pro and the Faculty of the American Council on Exercise have sought her expertise. She has developed a course for personal trainers on dealing with cancer clients that has been accredited and is now taught in Canada and the United States.
"I see how the program works, but what I say is 'Let's go on'", says Miller. "While others are complimenting me, I just keep working. That's my place. The work started during my recovery when I discovered there were no guidelines and explanations to help me. This made me sit back and think that there should be a program available for people who have undergone surgery and radical cancer treatments. I thought if I, as a trainer can't figure it out, I don't expect other people with no background to be able to help themselves. I had a client who moved to Europe and just finished a chemotherapy cycle-no one would help her and she knew I had going through cancer treatment. When she contacted me in 2002, this sparked the idea for Renewed Strength."
Throughout history, gold rushes attracted seekers of fortune hoping to strike it lucky. Those who survived the journey, claimed and lost stakes-sometimes at grave risk to their life. If demanding more is the new gold rush for entrepreneurs who want to create change personally and professionally, they too must be wary of the risky turns and detours that will line their path, and keep fuelling their goals with integrity.