John Towler Ph.D.
John Towler is the author of
How to Cope with Workplace Bullying
which can be purchased online here. Dr. Towler is a Senior Partner with Creative Organizational Design, a management consulting firm that specializes in employee testing and surveys. The firm has a test for everything and can test for salespeople, preselection, customer service, management skills etc. They design, administer and score a variety of surveys including attitude, customer service, marketing and web site popularity. Please send comments to Dr. Towler at
jotowler@gmail.com
. For more information call (519) 745 0142 or visit their web site at
www.creativeorgdesign.com
. You can also connect with John on
Google+
.
Articles by John Towler Ph.D.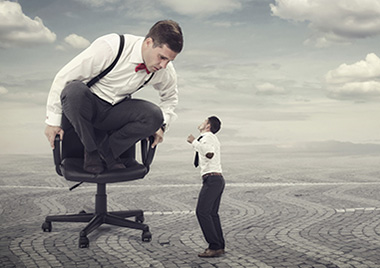 October 1st, 2013
We know a great deal about crises, what causes them, the stages that people go through, what is normal, what is abnormal and most importantly, how to deal with a crisis when it happens. This has obvious relevance where someone is being bullied. In this article Dr. Towler helps business owners, managers and workplace harassment victims understand what happens to someone during a crisis and how we can best respond.
August 31st, 2003
As a business owner you know that stress is part of the job. This doesn't mean that you have to let it overtake your life though. Learn to identify your body's warning signs and manage your stress with a healthy laugh and the other tips you'll find here.
July 31st, 2003
Keeping your employees happy has a direct impact on your profits. The more satisfied they are, the more likely they will be to work hard and use their time well. The key to this happiness is a simple two step process that you will find here.
May 31st, 2003
Consumers today are often being asked to complete surveys. While important and useful for the business owner, these requests can be irritating for customers. Find out how you can not only get more responses and keep your customers happy at the same time.
April 30th, 2003
Write-in or verbatim survey questions can help you learn about both good and bad things in your company that you never knew existed. But they create a number of problems for anyone designing or analyzing a survey. Read on to learn about the five most common problems with write-in survey questions.