Tools Key to Generating Awareness of Your Company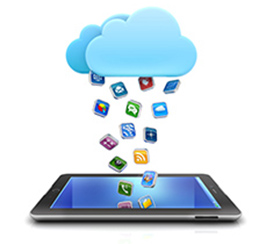 Awareness is obviously key to any successful business and these tools are basic requirements for doing so.
A corporate website with a clean design and that is easy to navigate. The site should be optimized for mobile. Develop a mobile app if it would relevant to your business and if it would help you engage with your current and prospective customers.
Make sure you that you have company profiles on Linkedin, Google+ and Facebook. All members of the management team should have Twitter accounts, and I would also recommend accounts on App.net.
It is key that all social media accounts associated with the company be used not just for distribution of information but for engagement as well. I find this to be a mistake often made by companies. Also bear in mind that these social media tools enable real time communication with current and prospective customers so it is critical to engage with them in a timely manner.
Setting up a company profile on Angel List is also a good idea if you will be looking for funding. It can also be very good way of finding a co-founder if you are looking for one, as well as a great place to post job openings when you are ready to expand.
A company blog is also a must, make sure that employees from all job functions post. This is a great way to showcase your company culture.
I would also recommend that members of the management team contribute to leading industry related sites and blogs. This key in establishing yourselves as subject matter experts in your industry.
Another key component of this is to produce downloadable marketing materials including a company overview, product sheets, whitepapers and customer case studies. This can also be useful for lead generation.
Finally it is critical that the messaging across all of these tools is consistent.